Raves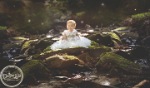 Kelly - WV
Thank you so much for the stunning images of our princess. You captured her perfectly and were so great at working with her despite the fact she was only 7 months old. You are a true talent! Thank you, thank you, thank you!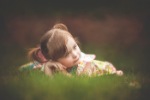 Lori- GA
My dream finally came true today! Isabel had her first shoot with Jessica today, and I couldn't be more pleased. She definitely has a way with children like no other. My daughter HATES having her picture taken, but Jessica had Isabel straight up posing within 10 minutes of meeting her. Magic. Pure magic. If you want the best photographer out there, Dalton Lane Portrait Co. is the one!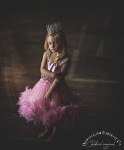 Lyndsey - TN
Dalton Ln photography is amazing! Jessica is the best at working with my head strong 3 year old daughter! I strongly recommend her!!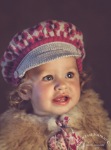 Rosie- TN
Professional, knowledgeable, and simply a sweet person!!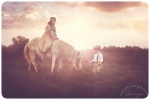 Rebecca -GA
Amazing! Jessica has a quick eye to get the shot she is looking for without stressing out the kids! It was simple and hassle free with amazing results.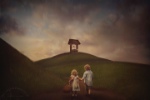 Angie-MA
Amazing photographer and so amazing with kids she had them in the palm of her hand in less than 5 mins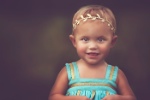 Amanda -GA
Jessica was DREAM to work with! She captured gorgeous images despite my little one being a little uncooperative. Her work is nothing short of magic!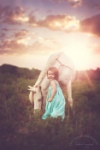 Nicole -GA
Pure magic! Jessica has a magical ability to capture the sweetness and innocence of my not always so cooperative toddler. These photos are a true work of art and I feel so blessed to have them. Thank you so much!!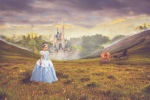 Teresa -MS
Jessica is awesome!!! She is very well organized and thinks of all the small details that will make the portrait perfect. She is able to get the perfect picture without wearing out the little ones! Love her and hope she travels my way in the future!!
Tammy - LA
We just shot with Jessica in New Orleans and it was such a great experience!! My Sophie is very shy and reserved, especially with new people, but she felt so relaxed and at ease during her shoot! I've worked with many photographers in different industries, & I can tell you, Dalton Lane is the real deal. If you have the opportunity to shoot with this amazing woman, I highly recommend you take it! Capturing our children in these small moments in time is absolutely priceless!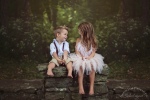 Jennifer - TN
I cannot describe how perfectly well I jibe with Jessica. She was able to squeeze me into a session 3 hours from my home, in a super last minute 2 week countdown to shoot. She entertained all of my neurotic questions without making me feel neurotic. She calmed my fears about harnessing my wild children. She accepted and cheered on my vision while I completely laid my thoughts out and gave my blessing to just do what she does best- make her subjects look ethereal, magical, otherworldly, unforgettable! After giving her some basic thoughts and Ideas, I asked her to simply take it from there and do whatever she thought best. Boy, was the the best decision! I have multiple, beautiful portraits and fantasy shots of my littles that simply cannot be gotten anywhere else. I hope to be able to work with her a few more times, if she is close, before my short people get too big and cool for portraiture :)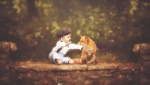 Keli- TN
If you are considering doing a Dalton Lane Portrait Co. shoot, you won't regret it! Jessica Sharpe is amazing, & her work is FABULOUS!!!!